"SIU2's dynamic yet soulful composed music offerd ample proof that progressive, exciting fusion is not necessarily synonymous with improvisation."
– Ian Patterson, All About Jazz
— SIU2: A UNIQUE FUSION BAND FROM HONG KONG —
SIU2 is a renowned fusion band from Hong Kong. The sheng, a musical instrument with its roots from ancient China no less than 3 millennia ago, leads the organism's process of sound-weaving together with the sanxian, zheng, piano, bass guitar and drums. The resulting musical tapestry flows seamlessly through the East and West, past and present while melting down borders between genres. SIU2 is a sonic portrayal of the juxtaposition of disparate cultural elements in Hong Kong. It is one-of-a-kind and its sound not something one can hear anywhere else.
Ever since debuting in the 2008 Hong Kong Arts Festival Sheng It Up and the New Visions Arts Festival, SIU2 hold their concerts in Hong Kong City Hall Theatre in 2010 and 2012. In 2017, SIU2 invited by the Hong Kong Arts Development Council to host A Musical Odyssey Beyond Time concerts at Jockey Club New Arts Power festival as recognition of its unique brand of sound grew that flourished and received accolades worldwide.
SIU2 has been invited to stages outside its hometown and participated in various musical festivals, all to critical acclaims, including OzAsia Festival (Australia), Huayi Festival (Singapore), Performing Arts Market in Seoul (South Korea), the 2nd Silk Road International Arts Festival (Xi'an, China), a tour across 6 major cities in Europe (Berlin, Frankfurt, London, Paris, Prague, and Warsaw), Chengdu Music Festival (China), Bordeaux Music Festival (France), Taipei Hong Kong Week Collision Concert (Taiwan), Beishan International World Music Festival (China), and Borneo Jazz Festival (Malaysia).
Four albums have been released by SIU2: Age of Absurdity (2018), Sonic Traveler (2013), KonFusion (2010) and Open Door (2008). Sonic Traveler, featuring musical elements of various cultures as the theme, expand the frontiers of SIU2 musical vocabularies even further as it communicates with the world with music ; Music from EP KonFusion, the second album was chosen
by CNNGo.com to be used in its episode featuring Hong Kong. And music from the Debut album Open Door was recorded
as the background music of Mcdull movie.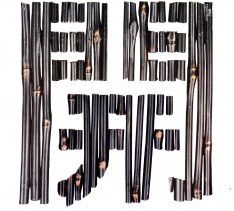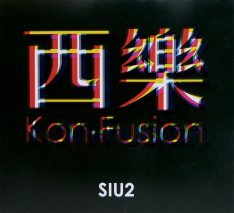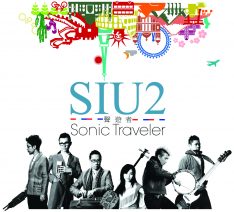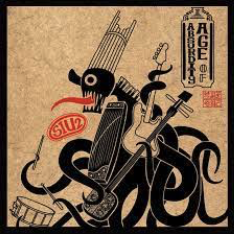 "Listen to the group performing live is quite an experience; it feels like you're wrapped up in a fast-paced weave of bright, crashing melodies."
– the Star, Malaysia