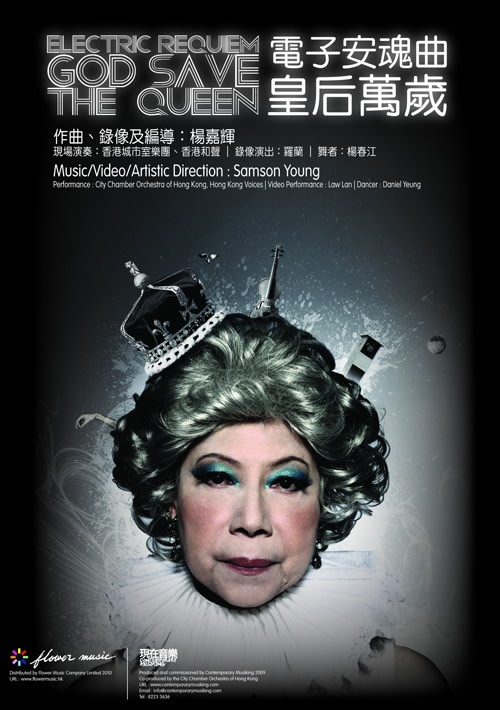 Electric Requiem: God Save the Queen
Samson Young
The Queen's Pier in Hong Kong was closed and demolished by the government in 2007 amidst considerable objection from the public. Like many other historical landmarks in the city, the former royal dock built in the colonial times had to make way for urban development. This incident inspired avant-garde Hong Kong musician
Samson Young to compose and direct the experimental piece Electric Requiem: God Save the Queen. It was later performed live in 2009 by the City Chamber Orchestra of Hong Kong with chorus by the Hong Kong Voices. The video portion features iconic actress Helena Law Lan as Her Majesty, a role she had played in films and on
television numerous times before.