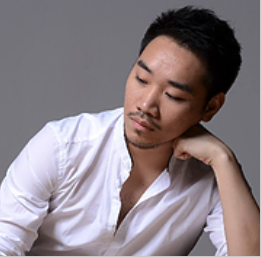 Raoul Chan is currently a resident artist of Yat Po Singers and the instructor of the "Sing-Sing-Sing" Pop Singing Course at the Flower Music 10. He was the teaching assistant of a singing course at Emperor Entertainment Academy for Performing Arts. Raoul graduated from The Hong Kong Academy for Performing Arts, majoring in Vocal and Opera studies. His first teacher was tenor Professor An Ping from Shanxi University. He visited the Central Conservatory of Music in Beijing several times to receive vocal training from the soprano Li Haizhen there.
Chan has performed in Zheng's Walls Have Ears at the Macao Arts Festival, the China Central Television programme I Want to Perform in China's New Year Gala, he has created the first choral theatre work Addio Turandot in the a cappella-la-la programme, one of the pieces Why Do You Still Love Me has received the nomination in the CASH Golden Sail Award – Local Serious Work. Currently performing in various Asian counties, include China, Japan and Korea.
Interested to learn music with our instructors? Please contact us to know more!